3 tags
10 tags
Ohh Gee!!! →
Still bangin @thacaptin latest mixtape!!! Go download now! G$E/INL
10 tags
Faded -Reshad Reaves →
Faded video trailer… By Reshad Reaves!! Check it out now!!
11 tags
8 tags
#OhhGee →
Download @ThaCaptin latest mixtape #OhhGee RIGHT NOW!! Hear it for yourself… Don't be left out!!! G$E/INL
11 tags
"WTF" →
New from @thacaptin feat. Fat trel! "WTF" off his new mixtape dropping tomorrow Dec.11th #OhhGee
10 tags
Tha Captin's Official Website →
Get all the latest updates about @thacaptin right on his website! Photos, Videos, Vlogs, Music and More! CHECK IT OUT NOW!!
6 tags
14 tags
G$E/INL Tha Captin Documentary X →
Check out the new documentary from @thacaptin RIGHT NOW! Footage from the studio and radio interviews!
1 tag
2 tags
1 tag
1 tag
2 tags
1 tag
1 tag
7 tags
14 tags
Fresh Out The Box 3 #FOTB3 →
@DeeJayKP latest work! Download FOTB3 RIGHT NOW! TeamINL is still workin!!! Show love & tweet #FOTB3
12 tags
12 tags
@DeeJayKP Fresh Out Tha Box 2 mixtape! →
TeamINL Presents Fresh Out Tha Box mixtape!!! Get prepared for #FOTB3 on the way soon!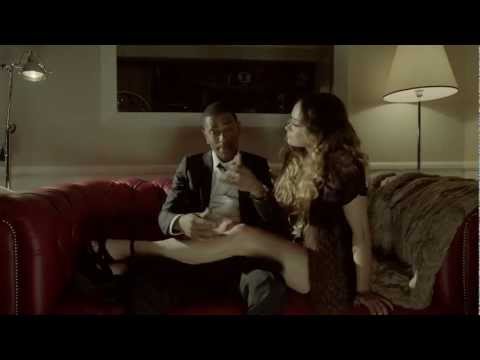 1 tag
4 tags
Check Out the website!!! →
Check out @ThaCaptin personal website also follow him on twitter to stay in tune with all the moves he is making! G$E/INL@GoonieSquadEnt_
6 tags
Follow INL soulful Artist →
J.A.S.S (Just A Soulful Sound) is the only way to describe my voice! Lol follow me on twitter! Be on the lookout for upcoming projects and many other things! #TeamINL
3 tags
Follow INL's very own!!! →
Follow the man who is everywhere he needs to be! Always yellin INL!!!! Promoting,managing,supporting… All of the above! Follow @A_Hol06 right now!
4 tags
Follow INL Artist →
SIMM Cidi is upcoming in the music industry so watch out for all the exciting things he is bringing to the music game! Follow him @SIMMCiDi to stay updated on his next move!
11 tags
Subscribe and Watch our channel!!!!! →
Imperial Nightlife is sharing their journey with the world! Don't miss out…. Witness history being made! Subscribe to the YouTube channel follow the team page @WeAreINightlife
6 tags
Follow INL's very own!!! →
Actor,entertainer,promoter and entrepreneur! Follow @JarenTheGreat to see what he has coming up next!
8 tags
Follow INL DJ! →
Follow INL's very own @DeejayKP! for booking email deejaykp.imperialnight@gmail.com BOOK HIM IN YOUR CITY!!!
Follow TEAM INL →
For all the latest news,music and updates follow @WeAreINightLife
1 tag
1 tag
9 tags
Vote 4 @ThaCaptin #Coast2Coast →
Vote for @ThaCaptin to perform at #COAST2COAST CONVENTION 2012 in #Miami for @coast2coastdjs! http://t.co/emrE5BMj
1 tag
12 tags
Vote @ThaCaptin "G Code" on DMV radio →
Go vote for Tha Captin song to be played on 93.9 WKYS DMV local radio station follow… http://t.co/jyvodBDv